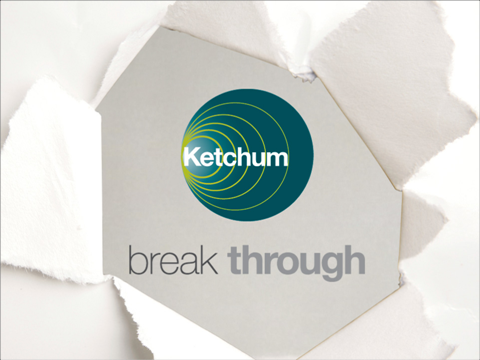 by Andrea Karsesnick
Exactly 90 years ago, Ketchum was founded in Pittsburgh. Today, Ketchum, which is now is a subsidiary of the Omnicom Group, is one of the world's leading PR agencies with offices across the globe, including Germany.
It joined Omnicom in 1996 and then merged with Pleon in 2009, which is based in Dusseldorf. Ketchum covers five global practice areas: brand marketing, corporate communications, healthcare, food and nutrition, and technology, according to its website. Pleon is the largest PR agency in Europe with 39 offices; it is also the third largest company in Germany.
Ketchum Pleon in Germany as a whole has 335 consultants, marketers and creative staff members. There are 37 media relations experts, 30 editors, 20 social media experts and one research center. There are more than 3,400 Ketchum employees worldwide.
According to the staff members who met with Point Park students, Ketchum Pleon Munich is a full-service agency. It is comprised of 60 people: Fifteen people handle health care, with clients such as Bayer; 15 associates handle change, with clients such as Zeiss and Siemens; and 20 people on the corporate team handle BMW, Kodak and Dell. All together Ketchum Pleon Munich has 42 clients.
Ketchum Pleon employs many research methods, according to Diana Dorenbeck, a consultant and media relations expert and Markus Ruether, business director and expert in corporate and financial communications. The agency enlists different research companies to perform market research. Methods include internal research by conducting questionnaires within the agency, street questionnaires and additional market research by calling random phone numbers and polling citizens. Phone calls are also made to journalists to find out what they think of different companies, they told the students. Ketchum Pleon Munich seldom uses focus groups.
Ketchum Pleon Munich puts a heavy focus social media. Of the Internet users in Germany, 76 percent are registered on social media. Social media in Germany is mostly Facebook, as Twitter is not that important, according to
Christopher Langner, director of digital and media communications.
That doesn't mean that the agency doesn't try some Web-based creative methods to help clients. He showed the students an example of an animated video for Lefax, an anti-flatulence drug produced in Germany that needed to reach a younger demographic, consumers 30-49. Check out the link: http://www.ketchumperspectives.com/issues/digital-social-media/case-studies/farting-to-stardom-germany.
According to Ketchum's online magazine Perspectives, the video went viral, attracting 32,000 views on YouTube and capturing the attention of the mainstream media, which inspired thousands of consumes to actually begin engaging in conversation about flatulence online and reaching Lefax's goal of generating buzz about the product.
The Ketchum staff members also shared their media tips for success in Germany. The top tip: "We're the home to the Brothers Grimm. Pitch a story, not a product." Following any PR campaign, Ketchum Pleon Munich must analyze and evaluate the results.  Analytics and metrics are very expensive and more often than not, clients do not want to pay for that, Langner said. Ketchum can easily measure how many media mentions a campaign received in comparison to competitors. Analytics on social media are done by Facebook, which can be seen by the administrator of a brand page. This is vital to measuring the impact a company has on the public through the use of social media. With this, a company can tailor the messages it sends to target audiences.